Experience a lifelike paper calendar view and indulge into the aesthetics of more than 20 cool calendar themes with PaperCal. From its intuitive design, clean and concise view to its clear week overview, task and event management, this paper calendar app is the perfect addition to your iOS device. Designed for those who have an eye for breathtaking aesthetics and appreciate the simple things in life that offer clarity, the PaperCal app is a fully integrated calendar app offering different types of views.


★ Multiple Paper Calendar Views

Experience the best of paper calendar in all types of calendar views and orientation. As a fully featured app, PaperCal offers a complete set of different views including yearly, monthly, weekly and even daily calendar views. On top of that, you can switch between a range of more than 20 different cool themes. Try out different nice themes and customise the impression of the calendar view on your iOS device.

★ Extremely Intuitive UI Design

Never let the blandness of life bore you! Spice up your everyday life by switching between a range of exciting new paper calendar themes. The app works as a real paper calendar, where you get to scroll through different pages and experience a lifelike calendar page swiping experience. From its extremely intuitive design, clean and clear week overview to a range of 16 different cool themes and task or event management, this app is a complete package of bespoke paper calendar experience for you.

★ Hassle-Free Task and Event Management

PaperCal is a fully integrated calendar offering task management and event management. You can manage both tasks and events in the same view, this offers the possibility to add all kinds of daily activities to the calendar. You can add calendar widgets on your home screen or lock screen to easily access tasks and events from your device. Integrate your existing calendar instantly and easily sync all your updates.

★ Add A Pop Of Color To Your Life

Offering more than 20 beautiful themes designed by a professional illustrator, Jojo Falk, this app is here to make your life more colorful and engaging. On top of that, you get to add color markings for events and tasks within the app. You can also see the week number and day number of the year. As a bonus, you can also search events quickly and switch between yearly, monthly and daily view.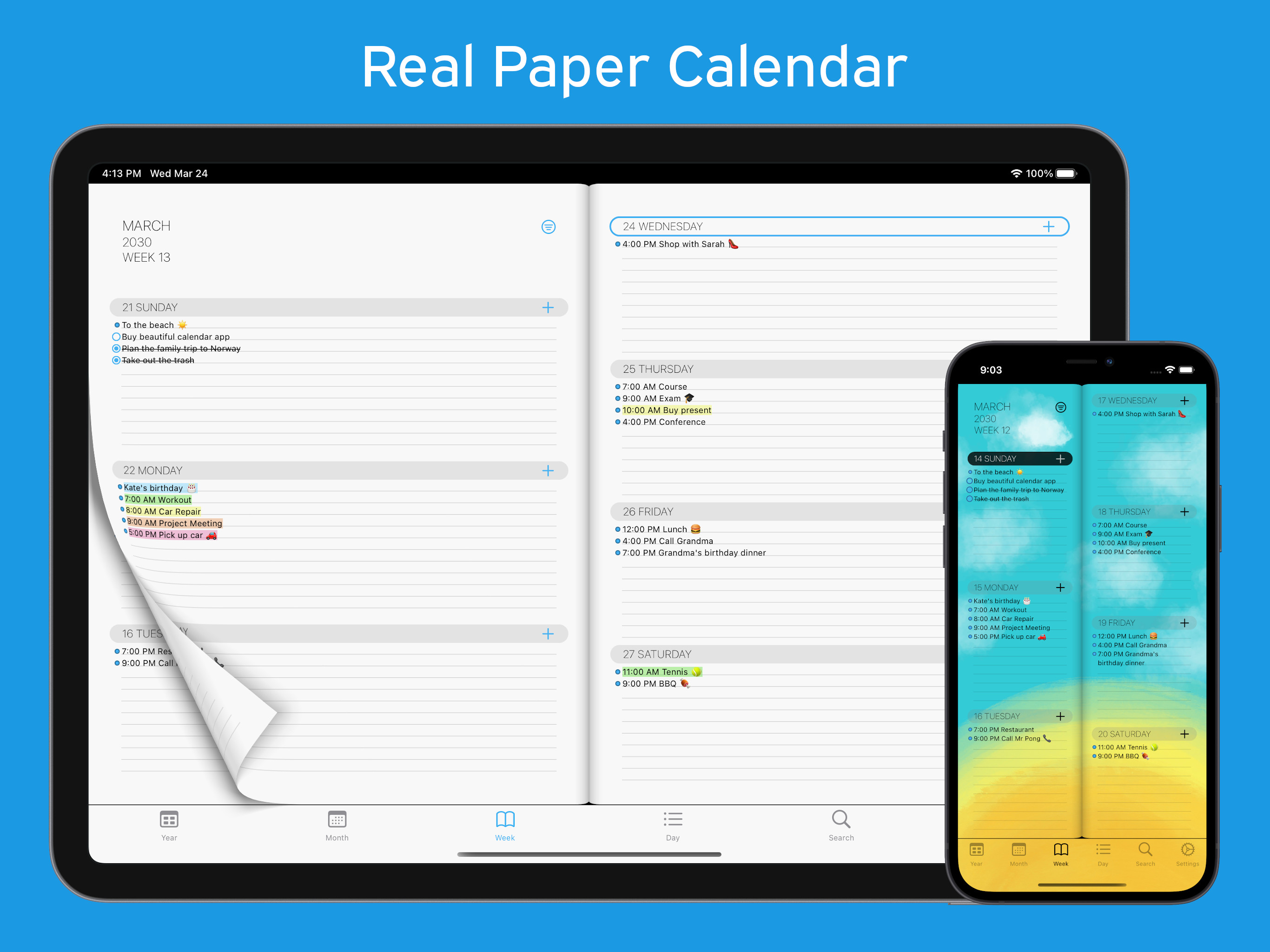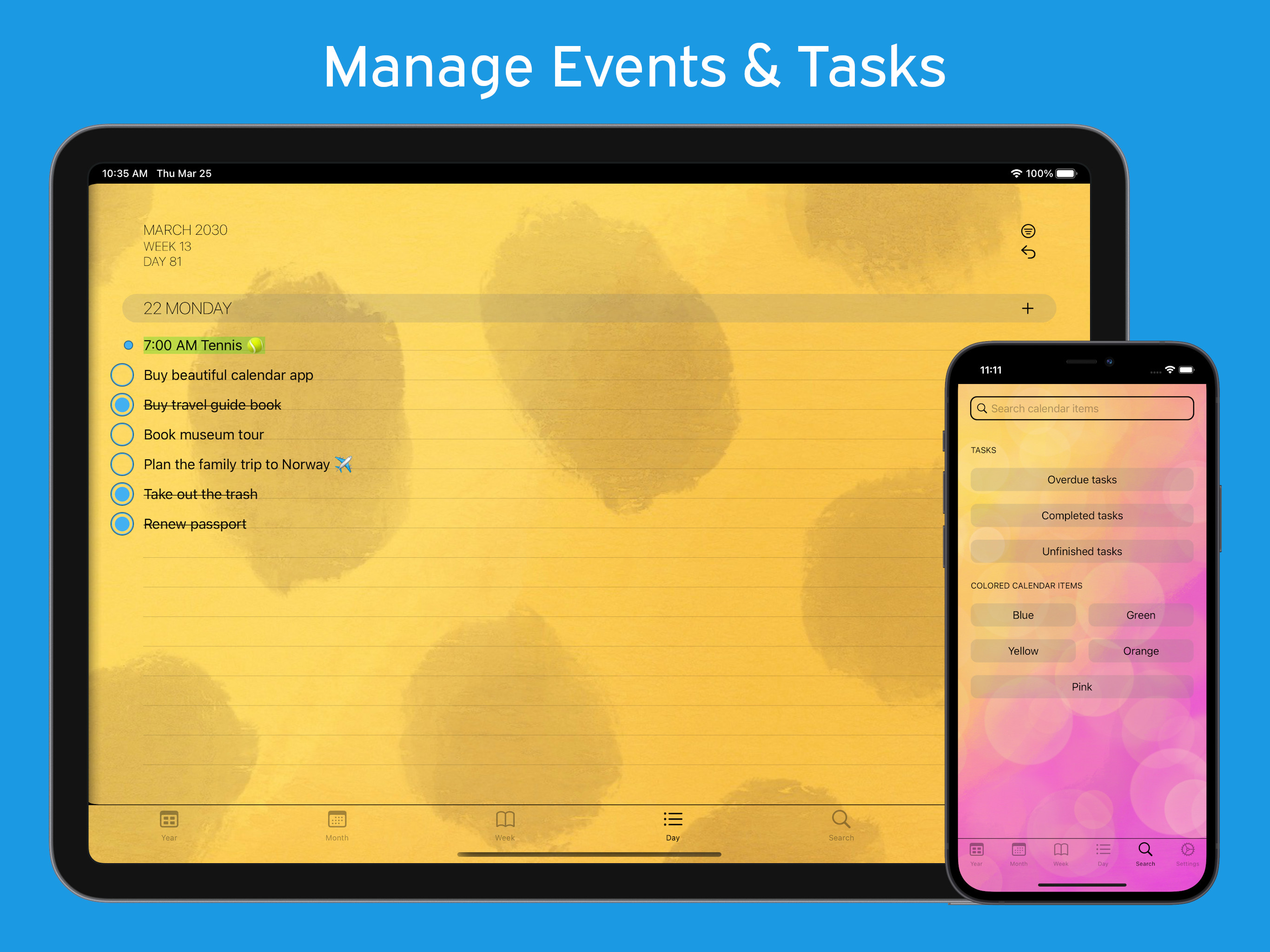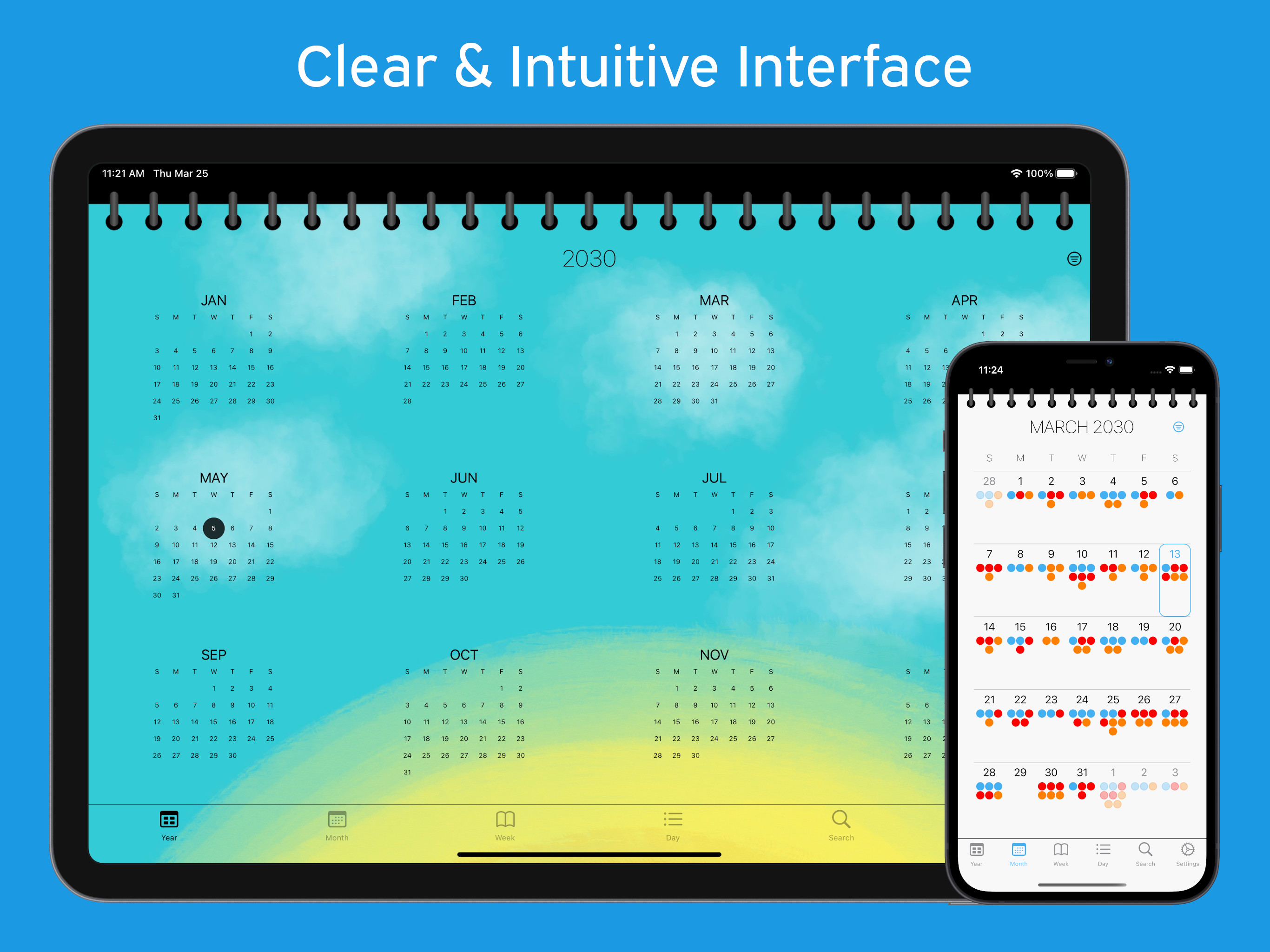 <![endif]>